What should you do if your Chandler home alarm system goes off?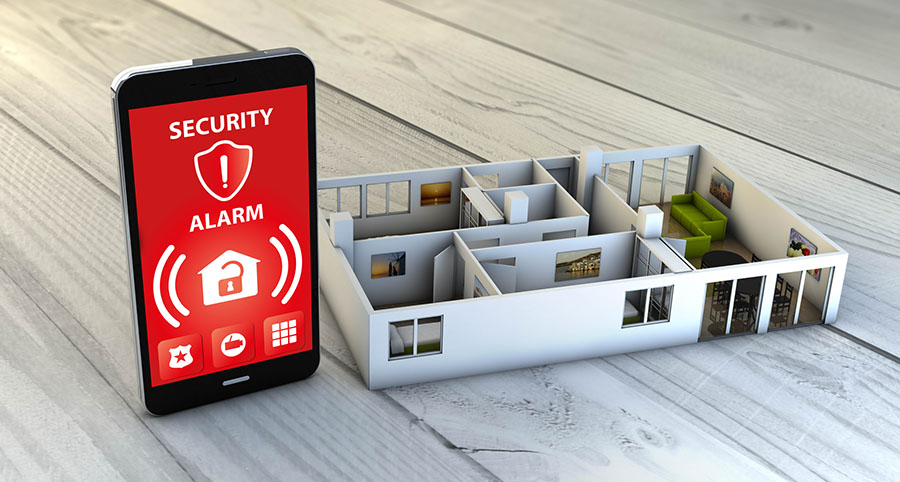 Your home security system safeguards your residence – and your family members – against the many risks you might face, like burglary, fire, and flooding. Despite the fact that your home might be prepared, that doesn't automatically mean you are. Do you have a good idea of what to do if your Chandler home alarm system goes off? The sound of an alarm is often jarring, confusing, and could cause panic. Your best option is to stay level-headed and follow these simple guidelines.
Actions to Take When Your Home Alarm System In Chandler Sounds
It's a situation no one wants to face, but it's also why you ordered a home alarm system originally. You're roused from a deep sleep with the telltale blaring of an alarm after one of your sensors has been triggered. What should you do?
Try not to panic. This is easy to say but harder to do when your home security alarm is blasting, and your heart is beating rapidly. But keeping a cool head is the most effective way to appraise the situation. Avoid the impulse of trying to deal with the emergency yourself and let your monitoring professionals and first responders do their job.
Protect your family. Your priority should be your family and moving them to safety. In the event of a burglary, this might mean moving to a predetermined safe room as far away from entry points as possible. Chances are your alarm immediately frightened away the trespasser, but it's always wiser to be safe than sorry. If there's fumes or flames, you need to leave your home immediately.
Grab your phone. These days, most individuals have their cell phones at all times, but you may neglect to grab it during a crisis. You'll want to have it. You'll have the chance to stay connected with your monitoring specialists and obtain updates through your home security app.
Work With Your 24-hour Monitoring Team
Any time your home alarm system in Chandler goes off, your 24/7 monitoring specialists will instantly act. Their first step is to validate your alarm, and that includes getting in contact with you. The protocol they adhere to depends on the kind of emergency. To illustrate, if a medical emergency is triggered, one attempt will be made to reach you before help is dispatched. In the event of a burglary alarm - the most common type of alarm - a monitoring professional will adhere to these steps to get in touch with you:
An attempt will be made to reach you through the touchscreen interface. You will generally be requested to provide a passcode.
If that effort is not successful, a call is attempted to your principal contact number.
An alternate number or your first contact person is tried next.
If there is still no answer, area police officers are sent.
Your monitoring specialists will follow up with you again after emergency personnel are notified.
If you're not able to converse with monitoring agents, don't worry. Help will still be sent even when you're not able to verify the emergency.
Get protection for any situation with a Vivint home alarm system in Chandler
Be prepared for any situation with a modern home alarm system in Chandler from Vivint. Dial (480) 739-3177 to start customizing your home's security today.
Communities Served Around Chandler By Smart Security Specialists Your Local Vivint Authorized Dealer